Channel Islands 'underestimate cost' of LVCR legal case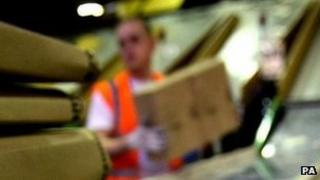 A lawyer who specialises in the costs of legal action said the Channel Islands have underestimated the price of taking legal action against the UK.
The UK will stop Low Value Consignment Relief in the Channel Islands in April.
Jersey and Guernsey are taking separate legal challenges to get it overturned, arguing it discriminates against Channel Islands businesses.
But costs lawyer Jim Diamond has questioned whether either has fully considered the costs.
He says the trial alone will cost each island £500,000 and if they lose that will double as Jersey and Guernsey will have to pay the UK's costs.
Protect interests
He said even if they did win, the UK would almost certainly appeal, dragging the whole process out even further with costs rising higher.
Mr Diamond said: "It could go to the Supreme Court so you're talking about a three to five year fight so you can forget £1m - my analysis I put it at £3m-£5m."
Low Value Consignment Relief was introduced in 1983, with a threshold of about £5, as the cost of collecting the VAT on such small value items outweighed what it brought in for the UK Exchequer.
The growth of internet shopping and the relocation of some UK companies to take advantage of the relief prompted some to criticise the Channel Islands as a base for the "exploitation" of the system.
But Jersey's Economic Development Minister, Senator Alan Maclean, said more than 1,000 people were employed in the island's fulfilment industry, which includes receiving, warehousing, repackaging and sending products.
He said: "Taking legal action in this matter is a decision that has been carefully weighed.
"Together with the States of Guernsey, we have a duty to protect the interests of the islands and to that end we will be seeking clarity in the courts in order to help us make well-informed long-term decisions for the future benefit of islanders."