Jersey to use Diamond Jubilee to attract more visitors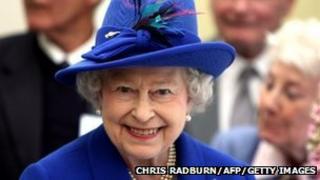 Jersey Tourism has said it hopes to use the Queen's Diamond Jubilee to attract visitors from Europe to the island.
There is an extra bank holiday in June to celebrate the event.
Simon Le Huray, Jersey Tourism's marketing manager, said with lots of celebrations planned in the UK many people will chose to stay at home over the holiday.
But he said a royal occasion could attract people from Europe who wanted a taste of a British celebration.
Different advertising
He said visitors from France and Germany could be attracted to the island during the celebrations.
Mr Le Huray said: "For a European market, it's important because they love getting involved in anything to do with the Royal family.
"Last year during the royal wedding we saw the French absolutely adored coming here and buying union jack flags and the memorabilia."
He said Jersey was advertised in different ways in the UK and Europe.
He said: "It is promoted as being very British to European holidaymakers, but continental to visitors from the UK."