Jersey deputy says commission 'should not' contain politicians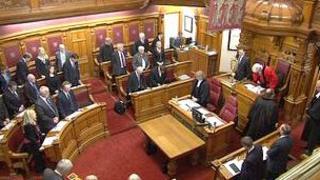 A special commission to look at States reform should not contain any politicians.
Deputy Roy Le Herissier has joined a number of members in opposing plans to include politicians in the group.
Last year politicians agreed to keep the Electoral Commission free of States members.
But the Privileges and Procedures Committee wants to allow a States member to chair it, and two politicians joining three non-elected members.
But the deputy said that would derail the work the commission has to do.
The commission would be responsible for looking at reforming the States, for example deciding how many politicians sit in the Assembly, and whether to keep three types of elected member, the deputies, constables and senators.
Deputy Le Herissier said: "What I thought we'd agreed on was it would be an independent commission and its findings which will hopefully be straight-forward would be subject to public referendum."
The States will debate it on 6 March.