Jersey bikers remember victim Christopher Le Rossignol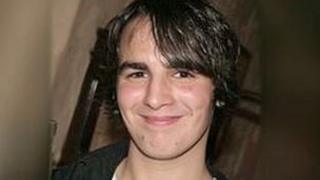 More than 100 bikers are staging a memorial cavalcade in Jersey for 20-year-old Christopher Le Rossignol.
Waiter and shop worker Mr Le Rossignol died in an accident near St Catherine's breakwater on 12 January.
Organisers want to collect enough money from the mass ride to put a bench there as a memorial to him. An inquest has been adjourned until 21 May.
Mr Le Rossignol's passenger, a woman of the same age, escaped with minor injuries.
His friend Jon White said: "Chris was a good friend.
"You could always rely on him to be there for a chat."