Jersey investment strategy 'creates about 900 jobs'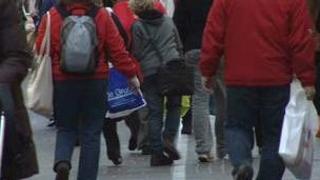 A strategy aimed at attracting businesses to Jersey has created about 900 jobs since 2008, according to the economic development minister.
Jersey Enterprise has helped a number of firms move to the island including mining, oil and gas companies.
Senator Alan Maclean said he wanted to attract more high-tech and online gambling firms.
He said it was now important skills and training were built up to the right standard for these businesses.
The minister said: "We don't accept just anybody, the whole aim of the strategy is to go for low footprint high value.
"We don't want lots of people, we are an island, what we do want is individuals who will contribute a significant amount in terms of tax take.
"High tech, oil and gas, headquarters setting up in the island without many people but that generate a lot of activity locally."
Local jobs
Nearly all the jobs created so far are for locals and two Jersey geology students have been taken on by a mining company based in St Helier.
Dr Tim Coughlin, Chief Executive Officer of Lydian International, said Jersey was the ideal environment for his gold mining company.
"For explorers like us who travel a lot it is good to have a stable home where particularly geologists with families can feel comfortable after a few weeks away.
"At the same time it offers us a well respected and highly regarded domicile," he said.
A review into Jersey Enterprise found it was marketing the island extremely well, but the minister has decided to rename it to Locate Jersey to help make it stand out.
The report, by Adam Breeze, said Jersey had distinct advantages and its location and population could be used to test products and services.
Mr Breeze said the development of a super fast broadband network, making 1Gbps broadband available to every home, should attract more hi-tech firms.