Clive Anderson to host Jersey awards ceremony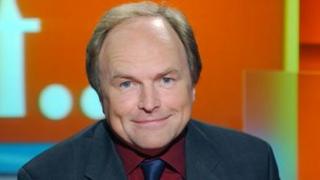 The tenth Jersey Awards for Enterprise ceremony will be hosted by comedian Clive Anderson.
The enterprise awards were designed to acknowledge and celebrate the success of businesses and entrepreneurial individuals.
The prizes are for community efforts, tourism and industry links with education.
Mr Anderson has hosted award ceremonies for BAFTA, the London Evening Standard Film Awards and the Olivier Awards.
Senator Alan Maclean, Minister for Economic Development, said: "Clive Anderson is well known as a quick-witted, entertaining presenter and I am looking forward to a memorable awards evening."
The ceremony will take place in the Queens Hall, Fort Regent on 2 March.