Jersey planning guideline change to protect jobs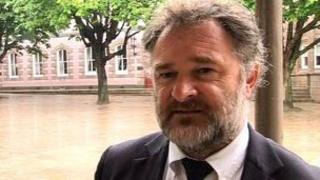 Guidance is being drawn up by the planning department to ensure commercial buildings and land in Jersey remain in use for business.
Planning Minister Deputy Rob Duhamel said he was worried some land could be bought for new developments at at time when keeping jobs was a priority.
Developers would have to provide justification when changing land use from one that provides employment.
Deputy Duhamel wants feedback on the changes over the next six weeks.
He said: "There is a clear need for the Island's economy to be protected and allowed to regenerate, and importantly, for jobs to be protected and created.
"To do this, business and commerce needs land and buildings and the planning system can help to ensure that existing employment land is not lost to other forms of development."