Jersey consumer council will look at GP charges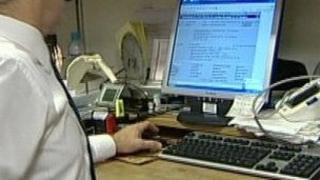 The new chairman of the Jersey Consumer Council said she would investigate GP charges.
Advocate Rose Colley said it now had a member of the medical profession on the council for the first time.
She said: "He wants to look at the pricing structure and service in terms of GPs, dentists, physiotherapists and perhaps therapists."
The average cost of a consultation in Jersey is £37.70 but can vary depending on the medical practice and doctor.
Mrs Colley said: "We are looking at issues that affect many people, more people will see their GP or dentist than will hopefully have to use the service of a lawyer very often."
The chairman said that while the consumer council had looked at other professions in the past, it had never looked into the medical profession.
"Work can be done in terms of what each of the medical practices charge.
"With some medical practices you can go into the reception and see what they charge for an appointment. There is a disparity between what the different practices charge," she said.