Royal Assent procedure for Jersey laws to be discussed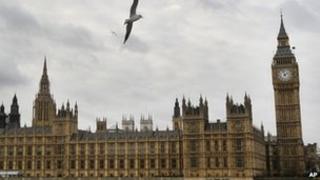 Jersey's chief minister is to discuss getting laws approved more quickly with the UK politician responsible for the island.
Senator Ian Gorst will meet Minister of State Lord McNally in London on Wednesday to discuss improving the procedure for Royal Assent.
After the States of Jersey approve a new law it needs to gain Royal Assent before it can be implemented.
Senator Gorst will discuss this and other issues with Mr McNally.
Jersey's foreign minister, Senator Philip Bailhache, will also be at the meeting where the issue of Jersey's representation in Westminster will be discussed.
The politicians will also meet with Germany's Ambassador to the UK, His Excellency Georg Boomgaarden, to discuss issues affecting the eurozone.
Senator Gorst said: "It is important that we maintain our relationship with the UK and with EU Member States through face to face meetings.
"It is through this ongoing political engagement that we can continue to ensure that our island is better understood and that our interests can be best advanced."