Census reveals Jersey has 70,000 private vehicles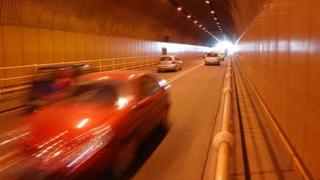 There were 70,429 vehicles on Jersey's roads in 2011 owned by private households, according to the latest census figures.
That included 62,456 cars and vans, which with a population of 97,857 is the equivalent of 651 private vehicles per 1,000 people.
Duncan Gibault, from the statistics unit, said 41% of homes had one vehicle and 44% owned two or more.
He said 16% of homes did not have a vehicle compared to 23% in the UK.
The group least likely to have a car in Jersey was adults living alone, with 40% saying they did not have personal transport.
In St Helier, which is home to about 30% of Jersey's population, nearly half of workers said they walked to work.
The census figures also showed that more than half of working adults travelled to work by private car, a quarter walked and fewer than 4% used the bus.
St Clement had the highest level of bus commuters at 8% and Trinity the lowest with 2%.