Jersey unemployment rises for the sixth month in a row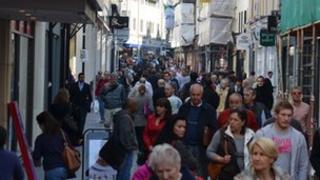 Jersey Unemployment has risen for the sixth month in a row with 1,820 people registered as out of work in February.
The States Statistics Unit said since August the number of islanders officially registered as unemployed has continued to climb.
The number of people who have been out of work for more than a year has doubled in the past year.
Seven out of 10 unemployed islanders are claiming benefits and a third of jobseekers are under 25-years-old.
But a spokesman for the States Statistics Unit said because there was no requirement for people to tell Jersey's government they were out of work the real figure was thought to be much higher.
Jersey's Chief Minister has pledged to make tackling the island's growing unemployment problem his top priority.