Homes plan for Plemont Pontins site to be reviewed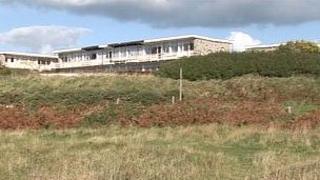 A UK planning inspector will investigate whether plans to build homes at Plemont in Jersey comply with new planning guidelines.
A public inquiry is being set up to help planning minister Deputy Rob Duhamel decide the future of the site.
Proposals to build homes have been before planners for a number of years.
Developer Trevor Hemmings faces opposition from conservation campaigners such as the National Trust for Jersey over his plans.
The trust wants to buy the former Pontins holiday village and return it to nature.
The latest application includes demolishing the derelict village and building homes, with a large part of the site turned into a natural landscape.
Deputy Duhamel wants the inquiry to test whether the plans infringe new planning guidelines agreed as part of the Island Plan in 2011.
He said that once the report was written he would be able to make a decision on whether or not to let the development go ahead.