Jersey taxi boss says industry is working well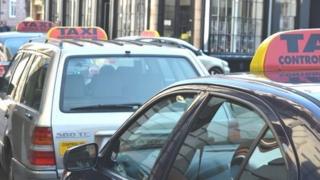 There is nothing wrong with Jersey's taxi system, according to the secretary of the taxi association.
Chris Gouyette said the current review of his industry was not necessary.
There are about 300 cars involved in the service and suggested changes include making the fares system easier to understand.
Transport minister, Deputy Kevin Lewis has also suggested stricter controls and operating just one type of taxi system rather than two.
Deputy Lewis has launched a consultation that will last about four months involving drivers, passengers and staff working for taxi firms behind the scenes.
Mr Gouyette said Jersey had a very good taxi system and it did not need to change.
He said: "What is wrong with our taxi industry? It has come up on the agenda, we have to change this, we have to change that. Why change something that already works?"