States of Jersey fight to keep passport production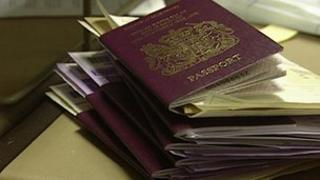 The States of Jersey is to fight to keep passport production in the island.
The UK government has been negotiating with the States because the UK Identity and Passport Service wants to produce passports for all overseas territories.
But Senator Lyndon Farnham said producing passports makes money for the island and the States had no intention of giving up the facility.
He said: "In my opinion we will make the decision on who produces our passports."
He added: "Jersey is not responsible to the Identity and Passport Service."
But he said Jersey would need to invest to be able to produce the new biometric passports from 2014.