Jersey's Shell Garden not opening in 2012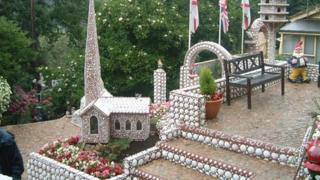 Jersey's Shell Garden will not be opening this season.
The tourist attraction on Mont Les Vaux near St Aubin was due to open to visitors this month.
A spokeswoman from Jersey Tourism said the owners wanted to open, but had decided against it because of ill health.
The Shell Garden extends over three levels and has mermaids, giant clams and other sea creatures made out of shells.
It was started in 1957 by Colin Soudain, and is thought to be the largest of its type in the world.