RCN survey: 'Nurses consider leaving Jersey'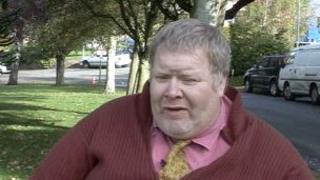 A third of nurses are considering leaving Jersey, a survey suggests.
Out of 141 Jersey nurses questioned, two thirds were thinking of quitting their job and more than half of those were considering working elsewhere.
Kenny McNeil, from the Royal College of Nursing (RCN) Jersey Branch, said nurses felt "massively undervalued".
A spokesman from the States of Jersey said: "The States is doing everything it can to support nurses, midwives and the Health Department as a whole."
He said the survey represented the views of a small proportion of the Royal College of Nursing members in Jersey, and not just nurses who worked for the States.
He said a review was under way into pay and terms and conditions of service for all nurses and midwives.
'Getting by'
The survey, by the RCN, was done before the States of Jersey announced a public sector pay freeze for the next two years.
Mr McNeil said: "Something has to be done, we have been telling the States Employment Board for the last four years of the problems faced by nurses with little improvement. A sticking plaster won't solve the problems."
They survey asked how nurses were managing financially, and 91.5% said they were "finding it difficult" or "getting by".
He said: "We decided to survey staff on the island after members raised concerns with us regarding pay, morale and general working conditions for nurses in Jersey.
"We are very worried by the findings, particularly in relation to the number of nurses considering leaving the island altogether."
He added: "We have seen the Jersey cost of living soar, while nurses' pay has remained static and service demands increase."