Joseph Vasse death: Inquest records narrative verdict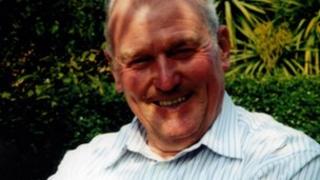 A narrative verdict has been recorded at the inquest into the death of a 75-year-old man after an operation at Jersey's General Hospital.
The inquest heard Joseph Vasse had a "straightforward" hernia operation in 2008 but then developed an infection and died of multiple organ failure.
The Viscount, Michael Wilkins, who acts as a coroner, said he had no safety recommendations for the hospital.
Mr Vasse's family blame the surgeon and the hospital over the death.
They said they would be taking the case to court.