Schmallenberg virus expert meets Jersey farmers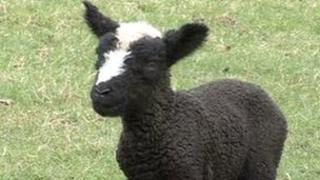 Farmers in Jersey will meet an expert on the Schmallenberg virus later.
Last month tests confirmed the virus had infected sheep on the island after five lambs were born dead and badly deformed at a farm.
The States veterinary officer said it was likely the virus was caused by windborne midges.
Linda Lowseck said the virus could lead to the loss or temporary suspension of the export trade, particularly concerning bovine embryos.
There have been dozens of reports of the Schmallenberg virus across England and cases have been reported in Normandy, France.
A speaker from the Animal Health and Veterinary Laboratories Agency is in Jersey to give a presentation on the virus on Tuesday.