Jersey Multiple Sclerosis centre needs more volunteers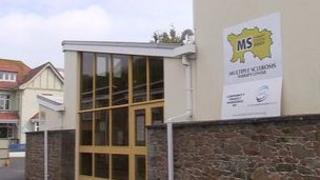 A centre that treats people with Multiple Sclerosis in Jersey needs more volunteers to meet increasing demand.
The MS Therapy Centre is a local charity that offers oxygen treatment, advice and support to patients and their families.
The building has been renovated by 10 firms from the Jersey Construction Council as part of a community project.
Centre Chairman Colin Russell wants more volunteers so it can expand its services.
He said: "It is a case of establishing who we are and putting ourselves back on the map again.
"We would like to see more people coming up to see us and talking about things to do with Multiple Sclerosis and that includes their family members as well."