Jersey States housing change for ex-servicemen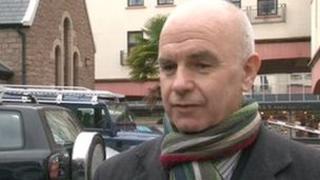 Ex-forces personnel returning to Jersey will be able to get social housing more easily, according to the housing minister.
In the UK armed forces personnel have always had priority for council housing, but not in Jersey.
Previously they must have been in the island for six months before applying for States housing.
The minister has now waived that rule allowing them to apply before they return from active service.
The vice chairman of the Jersey Branch of the Royal British Legion, Colin Egre, said the change would not affect many people, but it was important.
He said: "For someone who perhaps has given between nine and 15 years service in the Army, Navy or Air force, it is a weight off their shoulders that when they return home they will be able to get housing."
Deputy Green has also launched a consultation into the way social housing is provided in the island.
He said a 40% increase in rent over 10 years would improve the standards of homes and prepare for an ageing population and bring rents closer to market levels.
Tenants currently pay between 50% and 70% less than private property rents.
The minister said the plans would go out for consultation but claimed the rents would be fair.