Caring Hands charity may share its surplus donations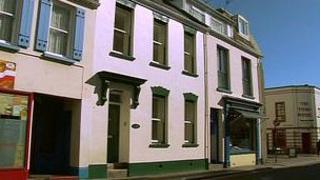 A Jersey charity is considering sharing its donations after a campaign left them with a surplus.
The Caring Hands charity asked for help with furnishing a five-bedroom house that will house the new men's refuge in St Helier.
Deputy Sean Power, its vice-chairman, said there had been an incredible response from a very generous public.
He said the group was still looking through all it had been given but hoped to share its good fortune.
The refuge in New Street has been set up for men who have nowhere else to go during a life crisis.
Deputy Power said: "We didn't have so much as a stick of furniture two weeks ago and now not only have we enough furniture to furnish 63 New Street, but we have a surplus and we still haven't gone through the whole list."