Jersey government agencies 'rely on men's refuge'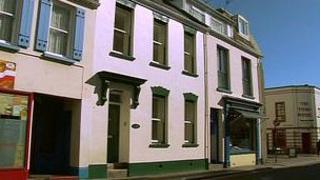 Government agencies in Jersey are relying on a new men's refuge to help people, according to its vice chairman.
There are no beds left at Sanctuary House in New Street, which opened after a rise in demand for a similar hostel for vulnerable men in St Aubin.
They are run by the Christian charity Caring Hands, which is already looking for a new site.
Deputy Sean Power said the charity was getting calls from government departments asking them for help.
He said it was hard to believe how many people needed support in such a wealthy island.