Jersey treasury minister wants more international links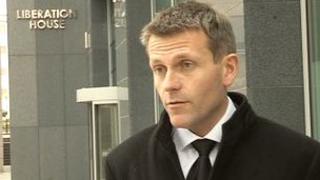 Jersey's treasury minister has said the island must continue to build business links abroad.
Senator Philip Ozouf has been visiting the Gulf to promote the island.
He said recent job losses at HSBC and the double-dip recession in the UK made it even more important to look elsewhere for business.
Senator Ozouf met ministers and officials in Abu Dhabi and Dubai to talk about building more business links with the island.
He said the visit was part of a long-term plan for ministers to promote the island abroad.