More Portuguese foster families are needed in Jersey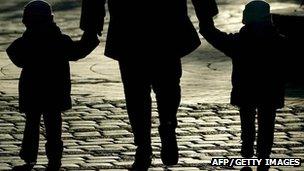 More Portuguese families are needed to look after foster children in Jersey, the manager of Jersey's Fostering and Adoption Team has said.
Emma Lindsey said the team was worried about the number of Portuguese children without carers on the island.
She said having a foster parent of the child's own ethnicity could help children settle into a home.
Census figures showed about 8% of people living in Jersey have Portuguese or Madeiran heritage.
Grason Ramos, a Portuguese language teacher in Jersey, said more information was needed to be made available to the Portuguese community about the Jersey Fostering Service.
She is working with the service to help build links with Jersey's Portuguese community.
Meanwhile, a new scheme will give money to foster carers in recognition of their skills and experience.
Ms Lindsey said: "For years foster care in Jersey has been purely altruistic and people have given their time and skills on a voluntary basis.
"Whilst that is great it has meant that some people, who would make ideal foster carers, have simply been unable to afford to get involved.
"Now we will be able to recruit prospective carers who want to consider fostering as a career."
Related Internet Links
The BBC is not responsible for the content of external sites.