Jersey degree fees rise by 18%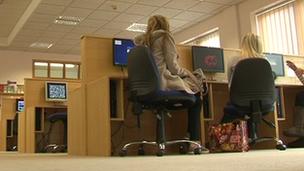 Fees for degree students starting at Highlands College in Jersey in September are set to rise by up to 18%.
The college said it was increasing tuition fees to make degree courses pay for themselves.
Fees will increase to £5,500 for most degrees with IT and art degrees rising by more than £200.
The principal, Professor Ed Sallis, said the amount students paid currently did not cover the cost of running degree courses.
He said the restructuring and increases in the UK had provided an opportunity for the college to address the balance.
Students will still be eligible to apply for a grant from the States and the rise in fees from nearly £4,700 to £5,500 for most courses only applies to those starting in September.
Related Internet Links
The BBC is not responsible for the content of external sites.