Jersey water boss wants water behaviour change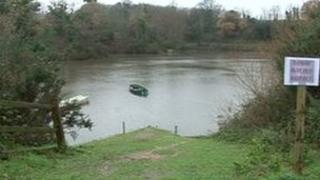 People need to use water more efficiently if shortages are to be avoided in the future, the managing director of Jersey Water has said.
Howard Snowdon said fitting water meters helped cut demand but more must be done to change behaviour.
His comments come as ground water levels are reported to be low and still falling, despite an increase in reservoir depths.
Mr Snowdon said reservoirs were 95% full but care was still needed.
"We've got to change our culture and behaviour [towards] water. If climate change happens as predicted we are going to see shorter wetter periods and longer dryer periods," he said.
"We will need to have a different outlook on water in the future, not just here but probably in the northern hemisphere."
Colin Cheney, from the Environment Department, said ground water and streams were as low as they normally would be in June.
April rain led to Jersey Water calling off the threat of water restrictions and drought.
But Mr Cheney said it was underground water that mattered most for long-term supply.
He monitors the levels of water around the island and said things were critical.