Jersey minister puts social security rise on hold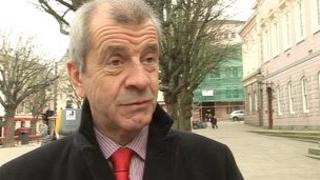 Higher contributions towards old age care in Jersey could come from income tax instead of a rise in social security charges, a minister has said.
In 2011, the States agreed to increase social security contributions but Senator Francis Le Gresley has now announced a new plan.
He said any change to the system was being delayed by a year to 2014 while further work was carried out.
More funding is needed to pay for the ageing population, he added.
"It is vital that when this new law is implemented the benefit it provides for older people is balanced against the costs it imposes on younger people," the senator said.
"The impact must be fair both across generations and between rich and poorer islanders."
The minister said the delay would allow his department to work with the income tax department to find other ways of funding the care.