Report raises concerns about Jersey's prison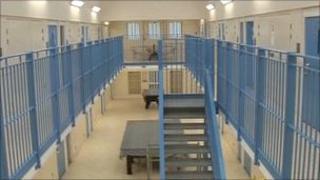 Young offenders should not serve their time at La Moye prison, Jersey's Prison Governor has said.
The comments come as the Prison Board of Visitors released its annual report looking at how the prison was run and the treatment of prisoners.
The report raised concerns about the way juvenile and young offenders were held at Jersey's jail.
It said teenage girls were held with adult women, and young male offenders were held on the same floor as men.
The report also raised concerns about the emotional and mental health of some inmates.
In addition it said there were concerns about the length of time prisoners were held on remand.
Bill Miller, the prison governor, said: "You can have individuals spending well over a year, in some cases over two years, on remand without being convicted.
"There is a potential breach of human rights there and it is extremely unusual to have anybody for that length of time and they are usually extremely complex cases. But nevertheless it is a matter that needs to be addressed."