Jersey's magistrate Ian Christmas denies £5.3m fraud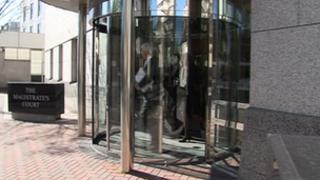 Jersey's magistrate and three other men have gone on trial in the Royal Court accused of fraud.
Magistrate Ian Christmas and Jersey residents Russell Foot, James Cameron and John Lewis are charged with defrauding local investors of £5.3m.
The court heard they led people to believe they were buying new properties in the US, but were using the money to pay off debts to other investors.
The four men deny 27 charges against them.
The prosecution said in 2003 Mr Christmas and Mr Lewis started speculating on US properties and by late 2007 they had bought or reserved 90 homes.
They completed the purchase of 38 at a cost of $16.5m.
The court heard their business plan ran into difficulty when the property market crashed.
The case continues.