European Short Film Festival to start in Jersey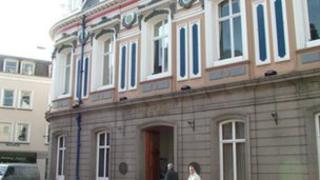 A short-film festival celebrating diverse European cultures will start in Jersey later.
The European Short Film Festival coincides with the Cannes Film Festival in France this week.
Short films from countries including Portugal, France, Luxembourg, Russia, Latvia, Belgium and Albania will be screened.
The event is in the Assembly Room at St Helier's Town Hall on 18 and 25 May at 18:00 BST.
The event has been organised by the Alliance Française, with le Cercle Français and in partnership with Eurochannel.