Jersey children 'should walk to school' says minister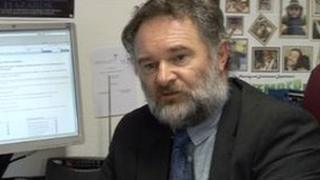 Parents should encourage their children to walk part of their journey to school, Jersey's environment minister has said.
Deputy Rob Duhamel wants children to be dropped at hubs away from schools and walk from there.
His comments come as Jersey starts a two week Eco-Active Walk to School campaign aimed at reducing traffic.
He said the park and stride scheme would keep children healthy and reduce traffic congestion.
Deputy Duhamel said: "We are actually treating our children like pampered poodles.
"They are putting on weight and getting fatter and fatter.
"There is not enough exercise in the school curriculum so this is a campaign to raise awareness and... take unnecessary traffic off the roads."