Jersey unemployment figures drop slightly in April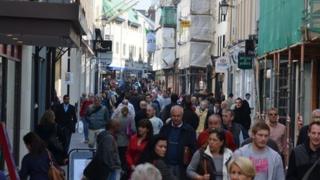 The number of people unemployed in Jersey has dropped slightly, official figures have shown.
At the end of April, there were 1,740 people actively seeking work, which was 70 fewer than the month before.
However, the States Statistics Unit said the change was in line with seasonal fluctuations.
Seven out of ten jobseekers were claiming benefits, three out of ten of them were under 25-years-old and one in six were long-term unemployed.
States statistician Duncan Gibaut said in the report some industries were under-represented in the figures because they only included people who registered with Social Security.
The 2011 census found that 4.7% of the population were out of work as of March 2011, about 2,500 people.