Founder of Jersey Hospice, Jurat Jean King, dies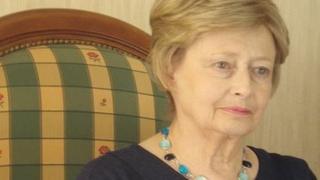 The founder of Jersey Hospice Care, Jurat Jean King, has died after a two-year illness.
She was made an MBE for her services to the hospice and served as a jurat for more than seven years.
Jersey's Deputy Bailiff, William Bailhache, paid tribute to her at during Samedi Court earlier.
"Jurat King was a warm lady with a lively wit and she made a great contribution to the collegiate character of the Court," he said.
"On behalf of all members of the Court, I express our admiration and affection for her.
"We will all miss her and I extend our sympathy for her husband and brother in their loss," he said.
Gari Purcell-Jones, the chairman of Jersey Hospice Care, said: "She was one of the most remarkable women I think I have ever met.
"She was calm, set very high standards but above all she was a people's person.
"Everything that she did in Jersey Hospice Care involved people and it didn't matter who you were, she treated everybody exactly the same and more importantly she made you feel like you mattered."