Fire warning for Jersey gas barbecues and patio heaters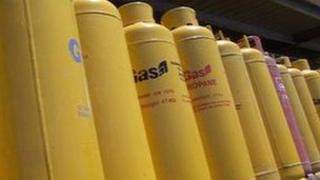 Islanders are being warned about the dangers of gas barbecues and patio heaters by Jersey's Fire Service after one caught fire in Trinity.
Richard Liron, Fire Station Manager, said the fires were more common in Jersey because of the type of gas cylinders used in the island.
He wanted islanders to check appliances before they are used, looking for leaks and checking they are well maintained.
He said if people were in doubt, not to use gas barbecues or patio heaters.
He said: "When you buy a new barbecue in Jersey, you have got to do is change the regulator the barbecue comes with to one that is compatible with the type of gas cylinder you get in Jersey.
"So the retailer will give you a different fitting and they expect you to change this yourself which you can do quite safely but you have got to follow the instructions to the letter and do a leak test."