A female Jersey priest says it is time for women bishops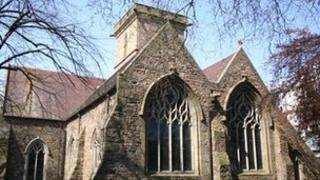 It is the right time for women bishops according to a Jersey born curate who is based in the UK.
The Reverend Rosie Woodall was the first woman to celebrate communion at Jersey's Town Church.
She said she had not come up against any opposition because of her gender and it was now time for female bishops in the Church.
The rules about ordaining women as bishops are being discussed by the General Synod.
The Reverend Rosie Woodall is curate of the parish of Hempstead in Gloucester.
She said: "It has been easier for me than for those who were ordained years before me who faced a lot of opposition.
"In some parts of the country they still do, people won't receive communion from them, they don't see them as valid priests, that kind of thing."