Former Jersey private members' club to open to public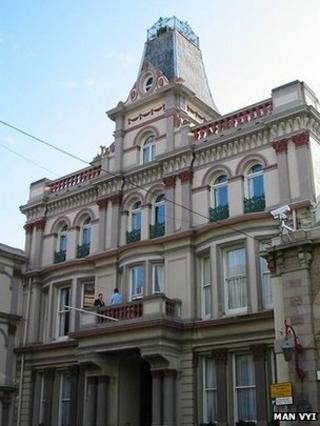 People in Jersey are to get access to a listed building in St Helier for the first time in more than 100 years.
The building at 8 Beresford Street was one of Jersey's oldest private members' clubs, the Victoria Club.
Despite a cash injection to clear debts in 2010, the club closed shortly afterwards.
Jersey Pottery now plans to open a restaurant there, giving the wider public access to the building for the first time.
The venue, called Banjo, could open early in 2013.
The 19th Century listed building was the work of the civil engineer Adolphus Curry, who also designed the Jersey Opera House and former Jersey College for Girls.
Jersey Pottery says when Banjo opens, the building will be open to everyone for the first time in its history.
The listed Site of Special Interest was built in the 1890s and was restricted to members only.
Curry also created a number of statues around St Helier and the Highlands College building.
Robert Jones, from Jersey Pottery, said: "We have been searching for a site in St Helier for several years, and we have found a location which is both iconic and exactly what we have been looking for."