Diamond Jubilee: Charles and Camilla to visit Jersey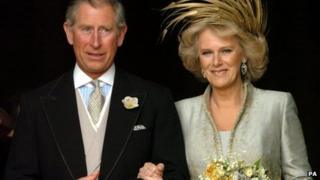 The Prince of Wales and the Duchess of Cornwall will visit Jersey on 18 July.
Jersey's Bailiff Michael Birt announced in the States on Tuesday the couple would be coming to Jersey as part of celebrations for the Queen's Diamond Jubilee.
Prince Charles last visited Jersey in 2004 when Jersey celebrated 800 years of autonomy from the UK government.
It will be the first time the duchess has visited the Channel Islands since marrying Prince Charles in 2005.
Mr Birt said: "Jersey has a very long historic loyalty to the Crown which it holds in great affection and it will be an honour to receive the prince and duchess."