Jersey youth service to launch radio station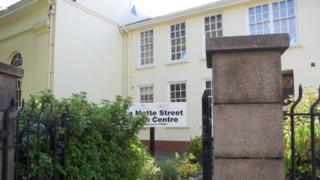 Young people will be running a new radio station in Jersey this summer as part of a youth service project.
The Youth Service is looking for budding journalists, DJs and technicians under the age of 18 to launch the internet service.
The station, which will broadcast from La Motte Street youth centre, is a first for Jersey.
It will broadcast a mix of music and speech-based shows five nights a week online and on mobile phones.
The station will be on air for a few hours each time, and will feature a mix of pre-recorded material and live shows.
Ivor Richards, the senior youth worker at La Motte Street, said: "This is an exciting project and we've already had an overwhelmingly positive response from schools and potential staff who will be the front-line technical and presentation team.
"The aim is for this to be a station managed by young people for young people so the content will be driven by them and gives great scope to be creative."
The technology behind the radio station is being provided by government owned telecom company JT.
La Motte Street is a youth music facility providing rehearsal space, education and recording studios for young musicians.
Mr Richards said: "We can get bands on air easily and quickly, giving them extra opportunities to play live."