Jersey Senator invited to Falklands Liberation Day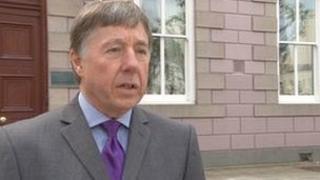 Jersey's assistant chief minister has been invited to events to mark the 30th anniversary of the Falkland Islands' liberation.
Senator Paul Routier will lay a wreath on behalf of Jersey at the event, on 14 June.
At the end of the Falklands War in 1982 people in Jersey gave £5m to help rebuild the islands.
Ministers and government officials from the UK and other island jurisdictions will also be attending commemorations.
Senator Routier said: "I am pleased to be representing Jersey at this very important milestone for Falkland islanders, which marks 30 years of stability for the Falklands.
"I will be taking time during my visit to talk to residents of the Jersey Estate and to visit the water treatment plant, both of which were built using the money we donated to help the islands after the war in 1982."