Connex bus staff going on strike in Jersey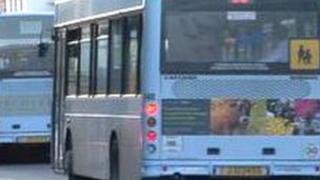 Staff from a bus company in Jersey are to go on strike from Thursday night for 25 hours.
Connex Transport Jersey said myBus and myExplorer services would be disrupted from about 23:00 BST and that no services would operate on Friday.
The action is being carried out by members of the Unite union over pay.
Connex said that all services would return to normal on Saturday. About 12,000 people use bus services every day, transport officials said.