Jersey considers setting up aircraft registry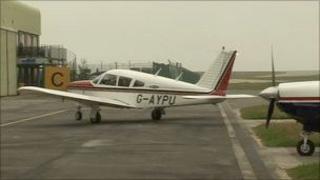 Jersey should join Guernsey in setting up an aircraft registry, the head of the Channel Islands Aircraft Owners and Pilots Association has said.
Charles Strasser said Jersey cannot afford to miss out.
The Isle of Man set up its registry eight years ago and has more than 400 private aircraft on its books.
Jersey's economic development department must decide whether to set up its own registry or join Guernsey to create one for the Channel Islands.
Mr Strasser said it would provide business for the finance and legal sectors.
He said: "We will lose out in terms of attracting overseas general aviation owners and operators who at the moment go to the Isle of Man, who have their own register, and would go to Guernsey and Jersey would just be left behind."