Jersey sales see biggest drop since 2007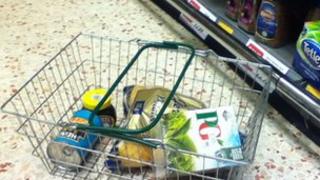 The value of sales in Jersey supermarkets and shops has seen the biggest drop since 2007, a fall of 6%.
Latest figures from the States of Jersey Statistics Unit also showed in the first quarter of 2012, islanders bought on average 7% less food than the same time last year.
Sales of clothing, household goods and other non-food items were down 11% during the same period.
And there was a 9% drop in the total volume of retail sales in Jersey.