Michael Bolton concert: Jersey fans warned over refunds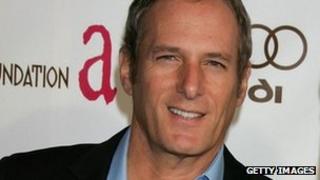 Disappointed Michael Bolton fans are being warned to act quickly to get their money back after his concert was cancelled.
Jersey's trading standards said it believed concert organisers Three's A Crowd Events is going into liquidation.
Bolton was due to play at Jersey's Hotel de France in March - but the gig was postponed until July, and then cancelled.
Last month Three's A Crowd told the BBC it would contact ticket holders.
The venue can hold up to 800 people and trading standards said the tickets for the event were about £125.
Three's A Crowd's statement from 31 May said: "We have processed a large number of refunds and are aware that some are still outstanding but we will be contacting everyone personally over the next few days."
But some people still had not heard anything and the BBC had been unable to contact anyone from the company since then.
'Act immediately'
Trevor Le Roux, from trading standards, said about eight islanders had contacted the service about the cancelled event after not receiving their refunds.
He said there are ways of getting money back, but people out of pocket should act immediately.
He said: "These were quite expensive tickets so if people paid with a credit card then there is protection."
Mr Le Roux said if people paid with a debit card, the charge back system can be used to try to claim their money back by contacting their bank.