Jersey man jailed for stealing post office funds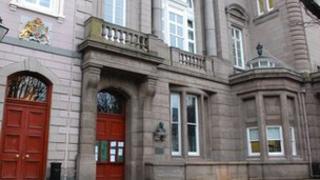 A man has been jailed for 12 months by the Jersey Royal Court for stealing funds from the Post Office to keep his shop afloat.
Cliff Diogo Goncalves, 30, of Trinity had the lease for Trinity Stores, and the post office concession.
The shop side of the business was struggling and over a period of time he stole more than £22,811 from Post Office takings.
He has to pay £24,000 within six months or serve a further six months in jail.
Deputy Bailiff William Bailhache handed out the sentence and said he found it a difficult case, but ultimately had to impose a prison sentence.
The Crown had asked for 18 months, but this was reduced to 12.
Mr Bailhache acknowledged Mr Goncalves had made a mistake, but said it was a dishonest one.
Mr Goncalves is selling his family home in order to repay the debt.