Significant drop in Jersey crime, says police report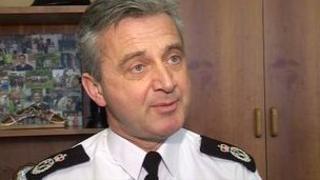 There were 600 fewer crimes reported in Jersey in 2011 compared with 2010, according to the latest police performance report.
There was a significant drop in offences against people and property, although the number of burglaries went up slightly.
Violent crimes in public places, such as grave and criminal assaults, fell but there was a rise in domestic abuse.
The number of vehicle crimes fell by a quarter to the lowest level since 2002.
There was a significant decrease in malicious damage, especially in St Helier.
The total number of crimes reported in the island during 2011 was 3,976.
'Policing focus'
The police said they had been more visible with the return of police motorbikes, police cycle patrols and the introduction of the Town Policing Unit.
Chief Officer Mike Bowron said seeing more officers on the beat and targeting known offenders had helped bring crime levels down.
He said: "If you analyse the stats, most crime - certainly property crimes - is committed by very few people, a small but significant minority.
"So if we focus our intelligence effort and policing focus on last year for example, 23 individuals who commit a significant proportion of crime, then we will reduce the overall figure."
Nearly £750,000 worth of drugs were seized by police and customs officers in Jersey last year.
Mr Bowron said a strategy to target supply networks meant the number of drug offences rose by 7% last year.
Almost all of the drugs seized were either heroin or cocaine.
Mr Bowron said his officers would continue to work with other agencies to target drugs smugglers.