£1m Jersey Hospice Care lottery tickets sell out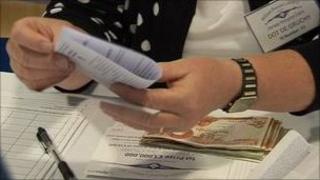 All of the 6,000 tickets available for the 2012 £1million Jersey Hospice lottery have been sold.
The lottery, which is in its sixth year, was expected to raise £500,000 for Jersey Hospice.
The tickets, which cost £300 each, went on sale in April.
The chairman of Jersey Hospice Care, Dr Gari Purcell-Jones, said the hospice costs £6,000 a day to run and the money raised from the lottery were critical for the local charity.
He said the lottery was the charity's biggest annual fund-raiser and the draw would take place on 14 September.
There was £1,300,000 in prize money.
The first prize is £1million, with other prizes of £100,000, £75,000, £50,000, £25,000 and five prizes of £10,000.