Plemont public inquiry date set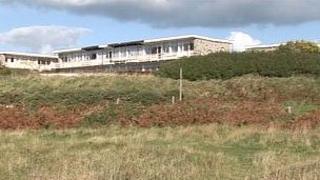 A date has been set for a public inquiry into plans for the former Pontins holiday village at Plemont.
The inquiry into the planning application for the former holiday village will be held on 25 September.
Plemont Bay Estates has submitted plans to build 28 houses and a reed-bed rainwater recycling pond on the site.
It will also include landscaping of the site into public open grassland on the north side of the site near the coastal path.
The public will be able to comment on the plans until 20 July. Alan Langton has been named as the inspector who will lead the investigation.
The former Pontins holiday village above Plemont Bay in the parish of St Ouen has been in a state of decay for years.
But the developer has faced opposition from conservation campaigners such as the National Trust for Jersey over his plans.
The trust wants to buy the site and return it to nature.
The inquiry will test whether the plans infringe planning guidelines agreed as part of the Island Plan in 2011.