St Helier parishioners asked to approve £15m for care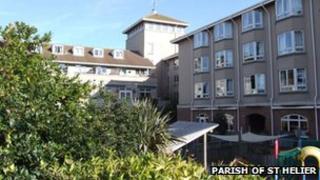 People in St Helier will be asked to allow up to £15m from parish reserves to pay for the care of elderly people.
St Helier Constable Simon Crowcroft said he wanted to develop two of the parish's care homes.
St Helier's most modern care home, St Ewold's, could be developed for residents of the Maison de Ville home.
Maison de Ville, once empty, would be converted into flats for older people and the money from those flats could go towards the final £15m bill.
There are also plans for a new pre-school nursery on the Maison de Ville site at La Pouquelaye for children from the Avranches Nursery at St Ewolds.
Constable Crowcroft said Maison de Ville was outdated and would be difficult to modernise.
The parish's finance director, Andy Pemberton, said: "We have taken advice at the highest level to ensure this investment will deliver high quality residential homes and nurseries at a price that represents the best value for money possible.
"The development will be partly funded from the parish's building reserves and partly funded through the sale of the new apartments."
The proposals will be put to a parish meeting later.
There are three residential care homes in St Helier - St Helier House which houses 56 people, Maison de Ville which can hold 50 residents and St Ewolds which accommodates 66 people.