Secret Jersey States debate extracts leaked to blog site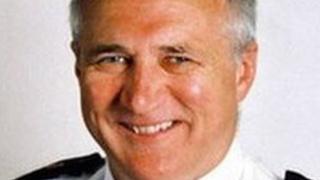 Jersey's government standards committee may be asked to investigate who leaked a confidential debate to a blog site.
It revealed what a former Home Affairs Minister said in 2008 on the suspension of police chief Graham Power.
Although no formal complaint has been received by the Privileges and Procedures Committee, it had received an enquiry about how to complain.
Deputy Mike Higgins had copied extracts from the official States record which only elected States members can read.
He had typed out the whole transcript and distributed it to States members in a debate about getting that section made public.
He lost the debate and the States Greffe [the independent government administrative support service] asked for the transcripts to be returned but not all were and it was thought one of those was leaked to a blog site run by Rico Sorda.
Deputy Higgins had hoped to use the statement and answers given by the former Home Affairs Minister, Andrew Lewis, to demonstrate what he believed was an example of the States being mislead.
Mr Lewis has told the BBC what he said during a secret session in the States and to a subsequent inquiry into the suspension of Graham Power were the same.
Mr Power was suspended in 2008 over claims he mishandled the historic abuse inquiry into the former Haut de la Garenne children's home.
An investigated was carried out by Wiltshire Police.
Mr Power, who always denied any wrongdoing, later retired.
States action against Mr Power was dropped because time had run out before his retirement to bring any action.
None of the reasons for Mr Power's suspension has ever been published or broadcast.