Gulf region deposits in Jersey up by 11% this year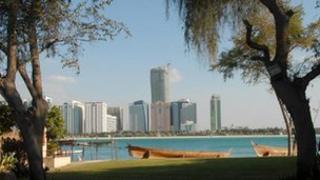 Jersey bank deposits from the Gulf region increased by 11% in the past year, according to the Jersey Financial Services Commission.
Money from the Gulf Arab states accounts for 14% of the total deposits in Jersey's finance sector.
Sean Costello, chief representative for Jersey Finance in the Gulf region and India, said the regulations in Jersey made it a good banking environment.
He said deposits reached £21.2bn, up from £19bn at the end of 2010.
He said: "It reflects a more long standing trend which has seen bank deposits attracted to Jersey from the Gulf region nearly double in the last five years."
Jersey Finance, the body which promotes the island's finance industry, opened an office in Abu Dhabi last year.
'Hyper-secretive'
But John Christensen, director of the Tax Justice Network International Secretariat, London, said: "In no sense of the term can Jersey be described as a destination for 'investment'.
"Little or none of this money is invested in Jersey; no productive capacity is created in Jersey and no productive jobs will arise from this money passing through Jersey en route to the main financial centres."
He added: "Despite the regional turmoil, the Middle East is awash with rent-seeking petrodollars.
"The despots and kleptocratic families who rule the majority of Emirates have a long history of hiding their wealth offshore and London is among their destinations of choice.
"Jersey merely acts as a conduit for these portfolio flows, partly because it is hyper-secretive."